---
Winners of the 2016
Javier Coy Research Awards.
Best monographs:
Félix Martín, Retorno a la historia literaria norteamericana: itinerarios críticos y pedagógicos.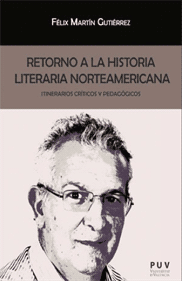 ---
Felix Martín Best Thesis in American Studies Award
This award is intended to recognize excellent doctoral theses by SAAS members. The endowment of this award is 500 Euros. The requirements for application are:
a) The applicant must currently be a SAAS member and must have been so continuously for the year prior to the application date
b) The applicant must have defended her/his thesis sometime in the two years prior to the Conference (January 2019– December 2020)
Application deadline: January 15, 2021.
Those interested should send a copy of their theses, as PDF, to Dr. Aitor Ibarrola, at aitor.ibarrola@deusto.es
Winner of the Felix Martín Best Thesis in American Studies Award, 2021
Best Thesis in American Studies
Against Love: Women, Madness, and the State in Anglo-American Fiction (1939-1954) de Laura de la Parra Fernández, co-dirigida por la Dra. Isabel Durán Giménez-Rico y la Dra. Carmen Mª Méndez García y defendida en la Universidad Complutense de Madrid en Octubre de 2019.