XIII SAAS CONFERENCE
UNIVERSIDAD DE EXTREMADURA
APRIL 5-7, 2017

---
Félix Martín Gutiérrez, Retorno a la historia literaria norteamericana: itinerarios críticos y pedagógicos, PUV, 2014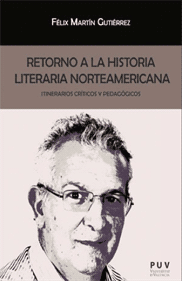 ---
Join SAAS, the Spanish Association for American Studies
SAAS subscriptions 2016
New members with a bank account in Spain:
Please, download the subscription form. Fill it out and send it via email to both the treasurer, José Ramón Ibáñez (jibanez@ual.es) and the SAAS secretary, Míriam Fernández (mirfer@ugr.es).
New members without a bank account in Spain:
You are welcome to pay your SAAS dues yearly, using a valid credit card. Click the link below to fill out the form online and process your credit card payment.