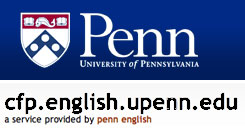 Call for Papers website provided by the Department of English at the University of Pennsylvania
---

Free access to courses taught by distinguished teachers and scholars at Yale University.
---
Chuck Palahniuk: Fight Club, Invisible Monsters, Choke (2013). Ed. by Francisco Collado.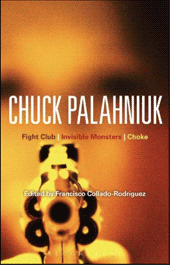 ---
Ana Manzanas & Jesús Benito, Cities, Borders and Spaces in Intercultural American Literature and Film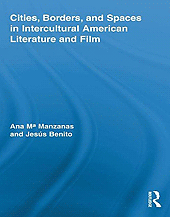 ---
Call For Papers for Our Next Conference
"A Return to (What Never Was) Normal: Discourses of (Ab)Normalcy in US Culture, Literature, Arts, and Politics; Past, Present, and Futures"
PANEL 18
18) "Miscellaneous Panel"
Panel Chairs: Carmen M. Méndez García, Universidad Complutense de Madrid
Aitor Ibarrola Armendariz Universidad de Deusto
E-mail: cmmendez@ucm.es, aitor.ibarrola@deusto.es
This panel will accommodate contributions based on the theme of the conference that do not specifically match with any of the conference panels.
GUIDELINES FOR PARTICIPANTS
Abstracts of Proposals are to be e-mailed directly to the chair of the selected panel using this form. The deadline for submitting abstracts is October 15, 2022. Panel chairs are expected to accept/reject proposals and have panels set up by November 7.
Non-members of SAAS (of all nationalities) are welcome to participate in the conference, but will be required to pay membership dues for one year as well as the conference registration fee. Members of ASA (American Studies Association), AISNA (Associazione Italiana di Studi Nor-Americani), APEAA (Portuguese Association for Anglo-American Studies) and HELAAS (Hellenic Association for American Studies) need only pay the conference registration fee.
Further guideliness for participants can be found here.